About Danbury Chrysler Jeep Dodge Ram FIAT
Why Buy From Danbury Chrysler Jeep Dodge Ram FIAT
Thoughtful Amenities
Whether you are waiting for your vehicle to get serviced, picking up a part for your vehicle, or stopping by to check out a new vehicle for yourself, we offer a wide range of amenities to enhance your experience here! Come by, look around and check what we can offer you!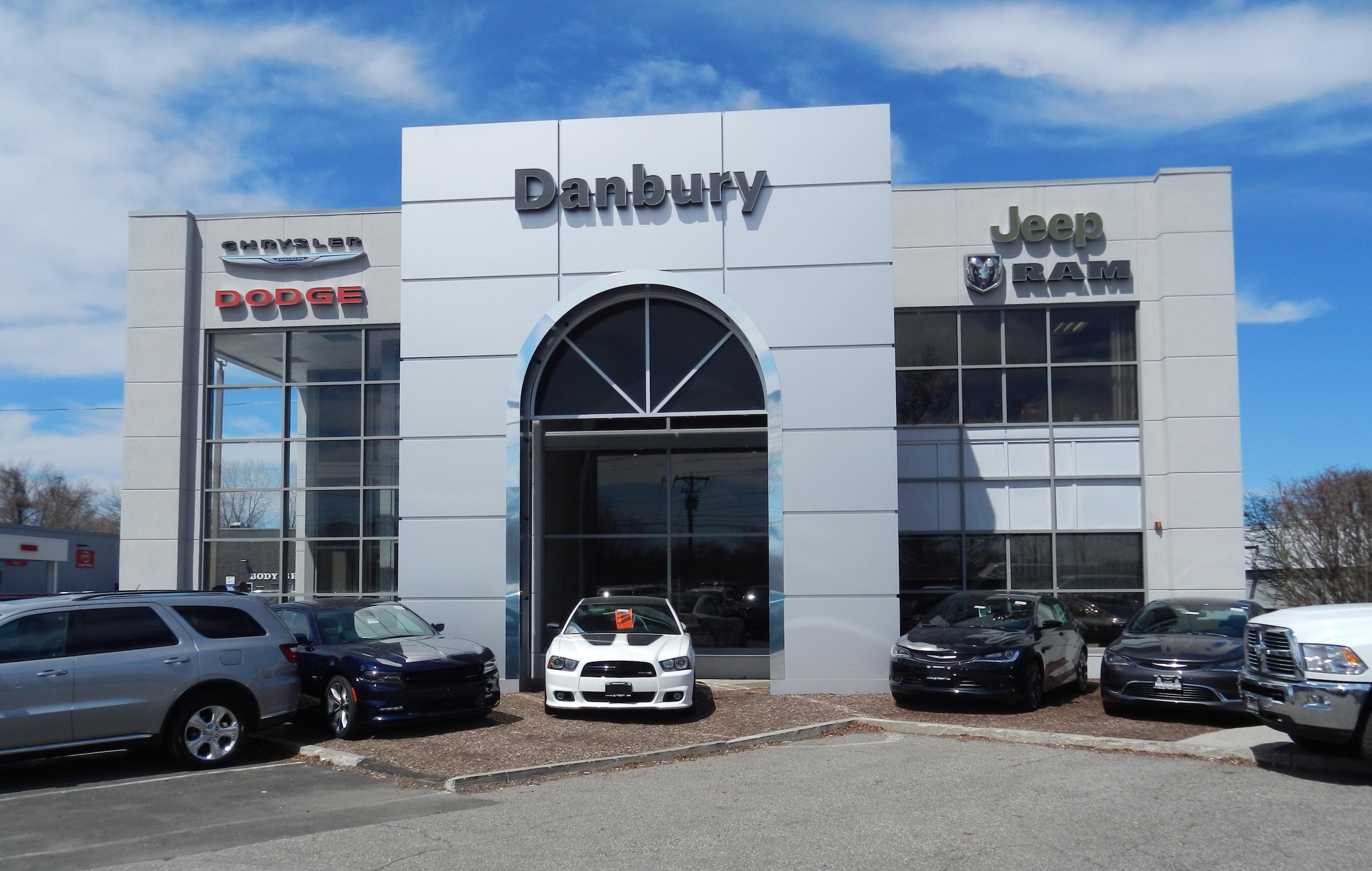 Being able to find a dealership that helps you discover the right fit among its many choices and allows you to have confidence in the process is one of the many reasons coming through to Danbury Chrysler Jeep Dodge Ram FIAT is the right choice for those in our area. It gives you the opportunity to explore all our new vehicles, as well as pre-owned options plus get the full scope of all the services we offer to Danbury and beyond.
Come See Exciting New Vehicles in Danbury
With multiple brands all under one roof, you can find quality choices. We have you covered with the likes of the Jeep lineup which includes the Grand Cherokee, Wrangler, Gladiator and more, while there's also Ram trucks such as the Ram 1500 for toughness and durability. Add in vehicles like the Dodge Charger, the Chrysler Voyager and Pacifica, or the FIAT 500, and all the bases are covered as you'll find sports cars, compact cars, and minivans in addition to lots of SUVs and trucks. We'll highlight all the attributes and showcase each vehicle in the form of a test drive. Additionally, there's a lot of used car options which allow you the chance to find the ideal fit and save from a wide range of brands.
Shop Online for New Vehicles from Our Dealership
Not only are you able to visit us here at Danbury Chrysler Jeep Dodge Ram FIAT, but you can do some, or much of the process for buying your next vehicle online. We offer tools that give you the chance to calculate a payment plan for your vehicle, as well as being able to securely apply for financing with us. There's also the ability to get an estimate on your trade-in value too. All this allows you to be prepared for when you come into our dealership as it saves time and paperwork, and lets you have a streamlined experience, putting you behind the wheel of your ideal vehicle, while also being able to shop on your time.
Do you have a vehicle you'd like to sell? We'll buy it from you. We offer top value on vehicles, and encourage you to get an estimate on your vehicle's worth and a quote from us at the dealership. It's a no-obligation service, and it will save you lots of time as you can directly get your money. This way, you're not having to make your own listings and be inconvenienced by calls, messages, emails, and more trying to figure out who to sell to, when you can easily sell to us.
We Offer Quality Auto Repair and Maintenance
Along with providing you with car options, we're here to ensure your vehicle stays on the road. This includes getting the right service and maintenance you need at our service center. We cover all routine maintenance such as oil changes, tire rotations, alignments, battery checks and inspections, plus any and all vehicle issues we'll diagnose and repair. You can count on us to use the right tools and technology as well as quality auto parts for your vehicle. We also have the convenience of giving you options for pickup and delivery of service within a 20-mile radius of our dealership so you have loads of convenience and can get the service done without interrupting your schedule.
Contact Us to Learn More Today
At Danbury Chrysler Jeep Dodge Ram FIAT, we're here to answer questions and provide more details on the entire dealership experience. If you're ready to get started, reach out to us and we'll help you soon.